Board of Supervisors Meetings
The South Indian River Water Control District Board of Supervisors hold meetings at the Jupiter Farms Park Pavilion, 16655 Jupiter Farms Road, Jupiter, Florida 33478 at the dates listed below at 6:00 pm to conduct the business of the District (unless otherwise indicated).
Each year as required by law, the District publishes a list of monthly meeting dates for the fiscal year. Please note however, that this is subject to change, and landowners are encouraged to check the website for any updates to scheduled dates.
Notice is given that if a person decides to appeal any decision with respect to any matter considered at a meeting, a record of the proceedings will be needed for such purpose, and said person will need to ensure that a verbatim record of the proceedings is made, which record shall include the testimony and evidence upon which any appeal is to be made.
The meeting dates are listed below - click on the date for the agenda for that month. Staff reports are available by contacting the District office at sirwcd@sirwcd.org or calling (561) 747-0550. Minutes for meetings are posted once they are reviewed and accepted by the board. For previous years' agendas, reports and minutes, please visit our archive page.
District landowners are welcome to attend monthly meetings, as well as the Annual Landowners Meeting in September each year. Public hearings are held for the Annual Budget and for any landowner-initiated capital improvement project referenda. Pursuant to the provision of the Americans with Disabilities Act, any person requiring special accommodations to participate in the Board of Supervisors meetings and the Annual Landowners Meeting should contact the District at 561-747-0550.
Meeting Dates, Monthly Agendas and Staff Reports
Click on the date for the agenda. For staff reports contact the District office at sirwcd@sirwcd.org or (561) 747-0550.

October 15, 2020 - Zoom meeting - Contact District for information.
October 22, 2020 - Zoom meeting - Workshop on Jupiter Farms Re-engineering Project - Contact District for information.
November 19, 2020 - To be combined with December 17, 2020 meeting and held on December 10, 2020
December 17, 2020 - To be combined with December 17, 2020 meeting and held on December 10, 2020
December 10, 2020 - Canceled
January 21, 2021 - Zoom and In-Person Meeting - Landowners may attend by Zoom only. Contact the District Office for information.
February 18, 2021 - Canceled
March 18, 2021 - Rescheduled for March 25, 2021
March 25, 2021
April 15, 2021
May 20, 2021
June 17, 2021
July 15, 2021
August 19, 2021
September 16, 2021 - Board Meeting followed by Annual Landowner Meeting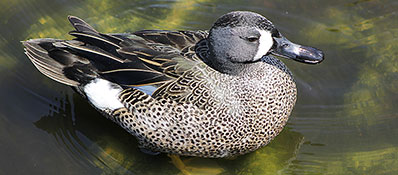 Approved Monthly Meeting Minutes
Minutes are posted after approval by the Board of Supervisors
October 15, 2020
October 22, 2020 - Workshop
November 19, 2020 Combined with Dec. 17 and held on Dec. 10, 2020
December 17, 2020 - Combined with Nov. 19 and held on Dec. 10, 2020
December 10, 2020 - Canceled
January 21, 2021
February 18, 2021 - Canceled
March 18, 2021 - Rescheduled for March 25, 2021
March 25, 2021
April 15, 2021
May 20, 2021
June 17, 2021
July 15, 2021
August 19, 2021
September 16, 2021 - Board Meeting followed by Annual Landowner Meeting